Travel Visa & Passport Consultant Course
"The visa is a ticket to opportunity, a chance to build a better life for oneself and one's family."
– Madeleine Albright, American Diplomat & Political Scientist
With globalization, more and more people are traveling abroad for various purposes such as tourism, business, work, or study. This has led to a growing demand for professionals who can assist with passport, visa and immigration. 
Completing Passport and Visa Consultant course can open up career opportunities in Abroad Travel Consultancy firms, Visa Application Center (VAC), Visa firms, law firms, government agencies, and travel agencies. These courses provide you with a thorough knowledge of the entire process for passport and visa applications, and the required documentation. 
If you are an entrepreneur, these courses can help you establish your own visa consulting business and offer services to those who need assistance. Passport and Visa Consultancy will provide you with the knowledge, skills, and strategies you need to help clients navigate the complex visa process while complying with applicable laws and regulations.
Become a Successful Passport, Visa & Immigration Consultant Now!
Eligibility: 10+2

Duration: 4 Months

Enrollment Validity: 6 Months​
Overview of Passport, Visa and Immigration. Need, Scope, Importance, Opportunities.

Passport Process, Services, types of applicants, form filling, supporting documents, appointment, police verification

Understand the concepts and visa application process from start to end, including how to register, form filling, fees, schedule appointments and track your application status.

Know the Common Issues including application rejections, delays, and how to resolve.

Different types of visas, tourist visas, business visas and transit visas, eligibility criteria, the application process, and specific country's requirements.

Learn how to navigate the passport and visa application process and avoid common mistakes that could lead to delays or denials.

Learn how to prepare clients for visa and immigration interviews, including how to answer questions effectively and how to present themselves professionally.
Need and Importance of Passport, Indian Citizenship

Understanding the role of MEA, CPV, RPO, PSK, POPSK

Passport Services, Types of Passports

Ordinary/Official/Diplomatic Passport

Fresh/Re-issue Passport, PCC, GEP, Non-ECR, ECR, FVP/SVP

E-Passport, Emergency Passport, Identity Certificate, Surrender of Passport

POA, POB, Annexures Affidavits, Supporting Documents

Normal/Tatkal Process, Police Verification PV, No PV, Post PV

Adult, Senior Citizen, Govt Employee, Married/Divorced Cases, Pending Court Cases

Minor Cases, Parent Consent Single/Both/Guardian, Parent Separated/Divorced/ Resident abroad

Adoption/ Surrogacy Cases, Infant Passport

Reissue Passport, Expiry/Exhaustion of Pages, Lost/Stolen/Damaged Passport Cases

Deportation/Repatriation, Personal Particulars Changes/Address/Name Change

Stepwise application process, PSK portal, Managing account

Live Practical Sessions, Online Passport Application process, Registration, Form Filling

Schedule Appointments,Pay Fee, PSK Process, Biometrics

Track Application status, Passport Delivery, Speed post

Complicated Cases, Issues, Solutions, Documentation

Common Issues such as rejections, delays, and how to resolve them

Passport Act and Rules and Guidelines for Passport holders

Passport Services offered by Indian Missions/Consulates

Surrender Certificate/Renunciation of Indian Citizenship, Overseas Citizenship of India OCI Card
Concept and Necessity of Travel Visa, PR, Citizenship

World Travel Geography, Continents, and Countries Maps

Visa Policies, Visa Waiver Programs, Visa Free Countries for Indians, HPI ranks

Non-Immigrant Visas, Tourist/Visitor Visas, Business Visas, Transit Visas, Visa Sticker, E Visa, Paper Visa

Fresh/Re-issue Passport, PCC, GEP, Non-ECR, ECR, FVP/SVP

Student Visa, Employment Visa, Single/Doble/Multiple Entry

Special Visas, Dependent Visa, Spouse, Family member Marriage Visa, Sports Visa, etc

Visa Exemption, Gratis Visa, On-arrival visas, Common visas, Schengen Visa

E-Visas, ETA, Entry and Exit Permits, Visa extensions, Visa refusal reasons, Avoiding common mistakes

Role of Visa outsourcing companies, VAC Visa Application Centres, VFS, BLS, Gateway etc

Visa Application Process for Indians, Documentation of different Countries and Various Cases

Online/Offline Process, Account Creation, Document Upload

Visa application forms, how to fill Online/Offline forms Correctly, Travel Insurance

Visa Appointments, Visa application fees, Payment methods

Biometrics, Interview Preparation, How to present yourself professionally, Answer questions effectively, Role Plays

Interview Waiver Program IWP

Live Practical Sessions of Visa Applications Countries of Asia, Australia, Africa, North America, South America, Europe

Different Visas of US, Canada, Australia, UK, and Schengen

Track Visa application, Visa Issuance, Visa delivery, Visa Verification, VEVO, APIS, OKTB

Visa Refusal and Appeal, Common reasons for visa denial, Options available to appeal a visa decision

Visa Renewal, Visa Extension processes, eligibility criteria, application and processing
Live Visa Applications Sessions, Start to End - Tourist, Business, Transit Visas​
South and East Asian Countries Visas
Middle East and Central Asian Countries Visas
Australia and African Countries Visas
North America and South America Countries Visas
Europe Schengen Countries Visas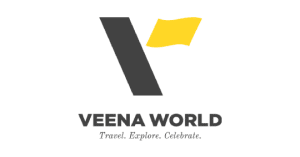 Visa Officer

Visa/Passport Consultant

Visa Executive

Tourist Visa Specialist

Business Visa Specialist

Student Visa Specialist

Specific Country Visa Specialist

Overseas Education Consultant

Study Abroad Career Counsellor

Visa & Immigration Consultant

Travel Agency Exec

Visa Consulate Exec

Freelancer

Visa Assistants in Consulates

Start your own Business