Expert International Travel Consultant Course
"Travel makes one modest. You see what a tiny place you occupy in the world."
― Gustave Flaubert
Going Places is more popular than ever. A well-deserved break … from the busy work schedule and routine life! We all are keen to travel to new destinations, visit exotic places, sample a new culture, relax and rejuvenate, which benefits us both personally and professionally. Taking 'Instagrammable photos' at glamorous places like Eiffel Tower Paris, Burj Khalifa Dubai, Pyramids of Egypt, Temples of Bali, or Machu Picchu Peru is a fantasy of many and it sure creates priceless memories for those who visit and fulfill their dreams for real.
Travel, Tourism, Airlines, and Hotels are all people's industries where the professionals make sure that the passengers and guests get the best of the services. These industries have unprecedented growth and constantly need an increased number of qualified professionals. Besides being the largest and the most profitable industries these contribute significantly to the foreign exchange earnings of a country. Over 200 million people work in the travel and tourism industry is expected to create over 45 million jobs in India alone by 2025.
The Expert Inetrnational Travel Consultant Course in Travel, Tourism, and Airlines is designed with the expertise of industry professionals to provide you with many different career pathways. It gives you the skills and knowledge to maximize opportunities in this rapidly expanding industry.
So no more waiting. This is the right Career Course you have been waiting for. Get Onboard!
Eligibility: 10 +2

Duration: 8 Months

Enrollment Validity: 10 Months
> Understand Tourism Industry's components and players
> Gain in-depth knowledge of major Tourist Destinations and Itineraries of India and the World
> Advise and provide consultation to guests looking forward to the tour in India and abroad
> Design Tour Packages with Costing for Group Tours and Independent Tours
> Promote and successfully sell Rail and Air Travel, Car Rental, Hotels, Cruises, Package Tours, etc.
> Plan Specialized Tour Products for Adventure, Culture, Pilgrimage, Honeymoon, Sports, etc
> Aviation Industry and Airline Operations and Services
> Airport Operations and Air Cargo Operations and sales
> Airline booking software GDS
> IATA Geography and Fares and Ticketing
> Advise on Travel documents like Passport, Visa, Travel Insurance, Airport formalities
> Provide good Customer Service and Build Customer Loyalty
> Business Travel Management and Corporate Travel
> Gain the skills in Event Management and MICE
Module 01 Tourism Concepts & Transport
Module 02 India Geography, Culture & Tourism Products
Module 03 India Destinations & Package Tours (FIT, GIT)
Module 04 Travel Agency & Tour Operator
Module 05 World Geography, Culture & Tourism Products
Module 06 World Destinations & Package Tours (FIT, GIT)
Module 07 Hotels, Cruises and Railways
Module 08 International Travel Formalities
International Air Travel Modules
Module 09 Airline Operations & Services
Module 10 IATA Travel Geography
Module 11 Fares & Ticketing
Module 12 GDS 1 Amadeus/Galileo
Aviation & Corporate Travel Modules
Module 13 Aviation, Airport & Air Cargo
Module 14 Cabin Crew & Ground Staff
Module 15 Corporate Travel & GDS 2 Amadeus
Module 16 Event Management & MICE
Personality Development, Soft Skills
> Grooming
> Corporate Etiquettes
> Communication Skills
> Customer Care
> Sales Techniques
> Resume Making
> Mock Interviews
> Itinerary Planning and Presentation
> Domestic Tour Packages & Costing
> World Tour Packages & Costing
> Travel Agency Invoicing, MIS
> Passport and Visa Applications
> Online Ticketing, OTA's, Airline and Hotels Portals
> Two major GDS Ticketing, Hotels, Cars (Amadeus & Galileo)
> Word, Excel, PowerPoint, and Emails
> Google Workspace Gsuite
> Presentations and Reports
> Role Plays and Group Discussions
> Practice Quizzes and Coursework
Co-Curricular Field Activities
> Treks around Pune
> Tour Guiding on Field
> One Day Trips, Excursions around Pune
> International Study Tours outside India
> Domestic Study Tours in India
> Tour Managing on Field
> Events, Exhibitions, Trade Fairs
> Industry Visits to Airport, Hotels, ICD, etc
> Internal Assessment: 100 Points
> External Assessment: 100 Points
> Online MCQ Examination: 100 Points
> Co-Curricular Field Activities: 100 Points
O (Outstanding): 10; A+ (Excellent): 9 and above; A (Very Good): 8 and above; B+ (Good): 7and above; B (Above Average): 6 and above; C (Average): 5 and above; D (Pass): 4 and above; F (Fail): 0 Ab (Absent): 0
Note: The External Assessment will be done by Industry Experts
By successfully completing the course and examination you will receive an industry-recognized certificate in "Expert International Travel Consultant" course.
Extra Toppings upon Successful Course Completion
> Foreign Language Workshop
> Photography Workshop
> Digital Marketing Workshop
> First Aid, CPR Training Workshop
> International Tourism Board Certificates (Upon Passing each Examination)
> Specialization Certificates – India Tourism, World Tourism & Airline Management (Upon Project submission)
> Tour Guide
> Tour Manager
> Tour Consultant
> Tour Planning
> Tour Operations
> Travel Agency
> Tour Logistics
> Tour Wholesalers, DMC's
> Events and MICE
> Back Office
> Visa Officer
> Corporate Travel Executive
> Event Management
> MICE Executive
> Hotel Industry
> Cruise Industry
> Airline Executive
> Air Ticketing
> Airline Fare Desk
> Airport Ground Staff
> Cabin Crew
> Airline Back Office
> Airline Customer Service
> Air Cargo
> Airline GDS desk
> Sales and Marketing
> Start your own business
> Specialized tour operator in adventure, wildlife, biking, Inbound, pilgrimage, and many more…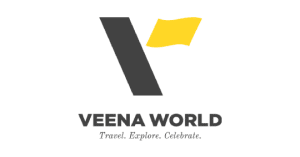 > Eligibility: 10+2
> Duration: 8 Months
> Enrollment Validity: 10 Months