What is a Passport?
A passport is a formal document or certificate issued by a national government that identifies a traveler as an eligible citizen or national. We can say that abroad and the right to return to the country of citizenship. It is also usually necessary to use a valid passport to regain entry to your country of residence.
What is Visa?
A visa is a permit issued by a country to enter that country. A visa is a document that is stamped on a person's passport by an embassy. It names the type of visit and how long the person can stay.
> Eligibility: 10+2
> Duration: 2 Months
> Enrollment Validity: 3 Months
What is the major difference between Visa and Passport?
What is it?
Form
Issued by
Authority to issue
Purpose
It is personal identification.
Legal Document
Government of the country you belong to
Specific Government Department
To identify a person when traveling a foreign country and also to reenter the country of citizenship.
It is official permission.
Stamp
Representative officials you are willing to visit
Embassy or Consulate
To enter and stay within a foreign country.
> Visa Concept and Kinds of Visa
> Types of Visas, Tourist, Business, Transit, Student, Employment Visas
> E Visas, On Arrival Visa, Permits
> Visa Process, Documentation
> Practicals on Visa application to all major countries in Asia, Europe, Australia, Africa, Americas
> US, UK, Schengen Country applications
> Passport Concept and Kinds of Passport
> Types of Passport
> Passport Process, Documentation
> Practicals on the Passport application
> Complicated Cases
> World Travel Geography
> Live Practice Sessions
> Case Studies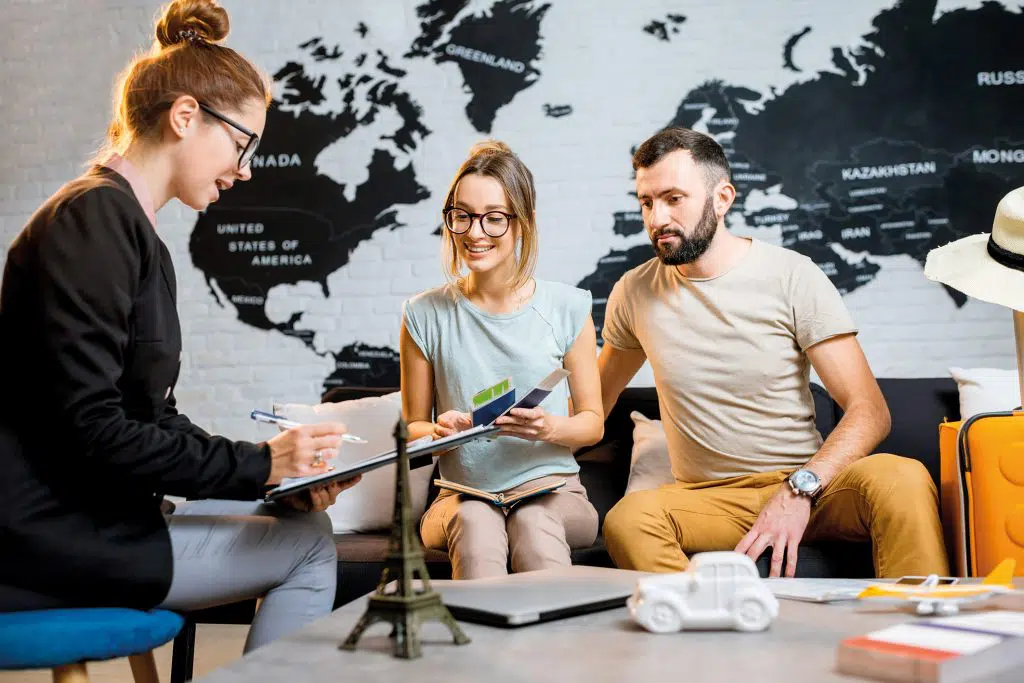 Highlights of Visa and Passport Course
> Practical Training from Industry Experts
> Handbook of Procedures and Documents
> PPT with Important links
> Certificate of the Course
> Placement Assistance in companies like VFS Global, APEX, TTW, and many more
> Guidance to start your own Business
By successfully completing the examination you will receive an industry-recognized Certificate in the "Visa and Passport Course"